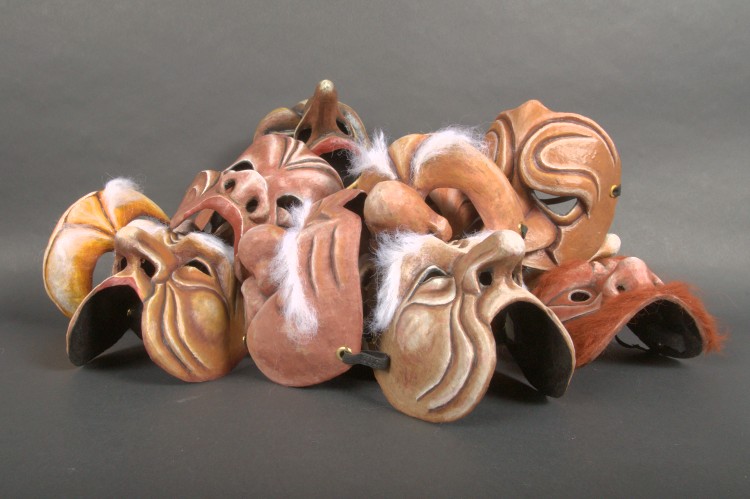 Original, handcrafted theatre masks
From Stockholm to Seattle, from Cuba to Canada, original handcrafted theatre masks designed by Doug Berky are being used for performance, actor education, and drama therapy. Since 1977, Doug has designed and constructed masks for theatre companies, performing artists, dance companies, colleges and universities, high schools, video and television production. Let Doug design and build masks or props for your next production. Please explore this website to learn more about Doug's craftsmanship and process. After visiting the site, feel free to contact Doug directly for more information or to answer questions you might have. Email him at berkshoptheatre@gmail.com.
Doug designs and constructs masks for professional theatre companies, universities, high schools, dance companies, and community theatre groups. His work has been showcased in Shakespearean productions, Commedia dell'arte scenarios, expressionistic plays, storytelling festivals, and television and video programming.
Masks can be designed and built for your specific production or purchased from a series of stock designs. Stock offerings include neutral, larval, Commedia dell'arte, expressive, and character masks. Doug works with papier mache', neoprene, fabric, leather, and other materials.
Check out some of Doug's work below, or contact Doug for more information.
A word from Doug