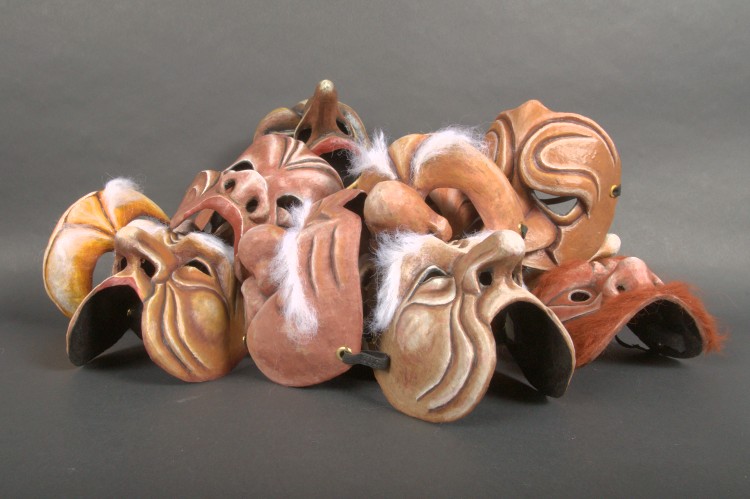 Original, handcrafted theatre masks
From Stockholm to Seattle, from Cuba to Canada, original handcrafted theatre masks designed by Doug Berky are being used for performance, actor education, and drama therapy. Since 1977, Doug has designed and constructed masks for theatre companies, performing artists, dance companies, colleges and universities, high schools, video and television production. Let Doug design and build masks or props for your next production. Please explore this website to learn more about Doug's craftsmanship and process. After visiting the site, feel free to contact Doug directly for more information or to answer questions you might have. Email him at berkshoptheatre@gmail.com.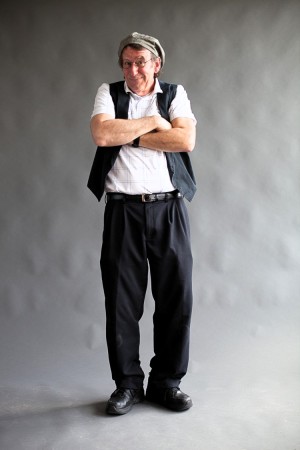 As well as being a maskmaker, Doug Berky has been creating and evolving his own brand of physical theater for over thirty years. His original performances are an intricately woven fabric of Commedia Dell'Arte, physical comedy, mime, mask theatre, clowning, circus arts, and storytelling. Doug is known internationally for his mask construction. He designs and constructs the masks for his own performances as well as creating all of the sets, choreography, scripts and many of the costumes. Doug began his professional training at the Dell'Arte School of Mime and Comedy in Blue Lake, California. He toured for eight years with established companies such as The Montanaro Mime Theatre, (South Paris, ME) The Two Penny Circus, (Barre, VT) and Sunshine Too, the touring theatre of the National Technical Institute for the Deaf (Rochester, NY). Doug has performed nationally and internationally in places as varied as Fletcher, NC and Matanzas, Cuba. He appeared in the award-winning NBC children's television series, "See-Saw," in Portland, ME, and in four television specials for Swedish National Television in Stockholm, Sweden. He has been the featured performer at events as diverse as The Eugene O'Neill Theater Cabaret Symposium and a national gathering of the National Council of Churches. Doug has performed and taught as Artist-In-Residence at numerous schools and colleges including schools for the deaf, The Commedia School (Copenhagen, Denmark), Roanoke College (Salem, VA), Furman University (Greenville, SC), and the University of Wisconsin, Racine.
For more information about performances or to book one of Doug's shows, contact Loyd Artists at loydartists.com.